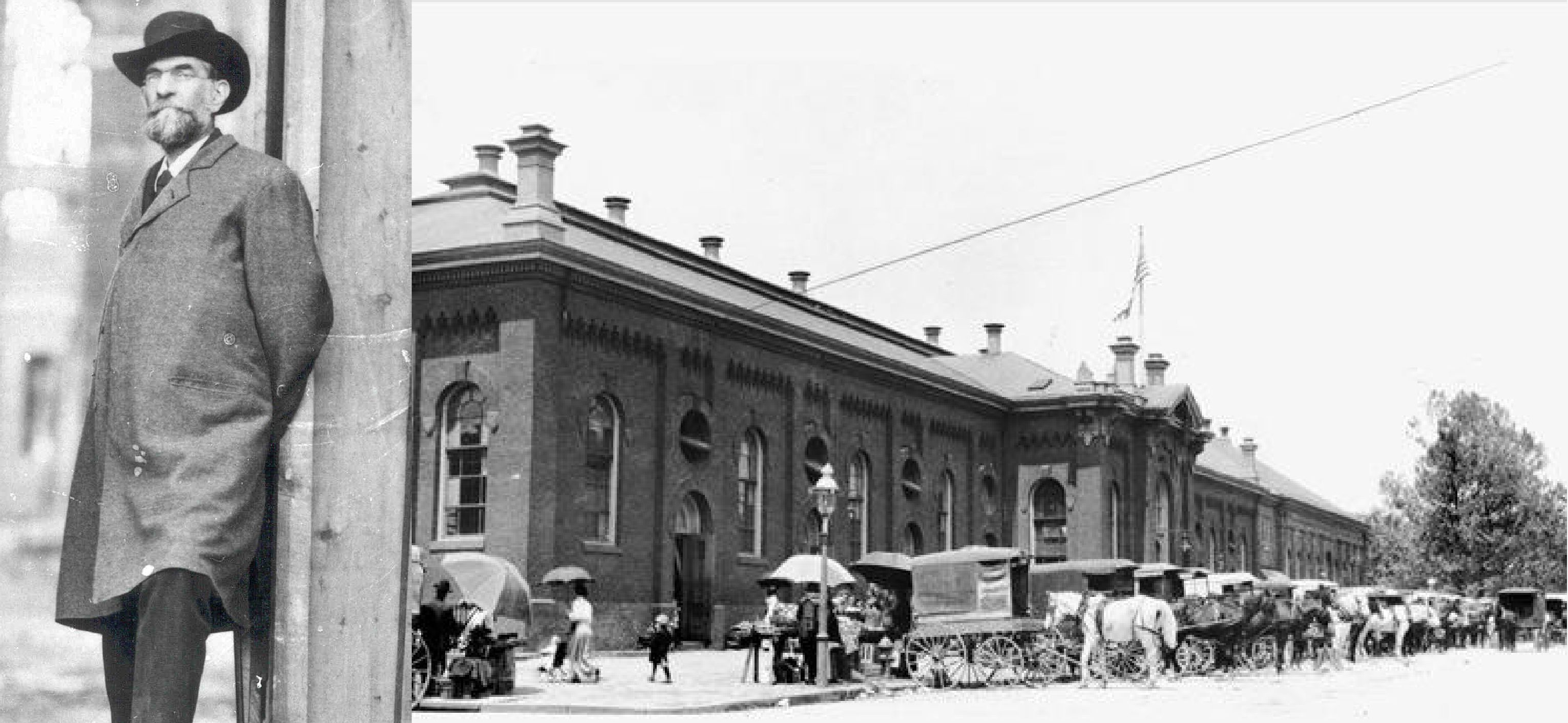 Our History
Pierre L'Enfant's 1791 plans for the city of Washington designated space for local markets. Eastern Market, completed in 1873, emerged from this original plan. It was designed by a German-born immigrant named Adolf Cluss. A renowned local architect of his time, Cluss also designed the Smithsonian Arts and Industries Building, which to this day is a prominent building on The Mall.
As Capitol Hill's population grew in the early 20th Century, a new additions to Eastern Market, consisting of the Center and North Halls, were added. During these expansions, Eastern Market was unofficially recognized as the "town center" of Capitol Hill.
Life at the market progressed uninterrupted into the 21st century until one fateful spring day in 2007. In the early hours of April 30, 2007 the Capitol Hill neighborhood woke to the sound of fire sirens and the smell of smoke. In a matter of hours, Eastern Market was critically damaged by fire. Though the cause of the fire is still debated, the response was unanimous… the market must be rebuilt! The day after the blaze, Mayor Adrian Fenty pledged to rebuild the damaged market and restore its historic architectural features. In an unprecedented public-private partnership, the Eastern Market Community Advisory Committee, the Capitol Hill Community Foundation, and the Government of the District of Columbia joined to preserve not just an architectural edifice, but the livelihoods that the market sustained and the community the market had fostered.
In the days after the fire, the Foundation supplied the South Hall merchants with resources that enabled them to continue to operate outdoors on the Farmers' Line. Simultaneously, the city built a temporary home for the merchants…the East Hall. The East Hall sheltered the merchants until the historic market reopened on June 26, 2009.
Eastern Market is one of the few historic public market buildings left in Washington, DC and the only one that has retained its original public market function. The Eastern Market building is designated as a National Historic Landmark. The market has been in continuous operation since 1873.