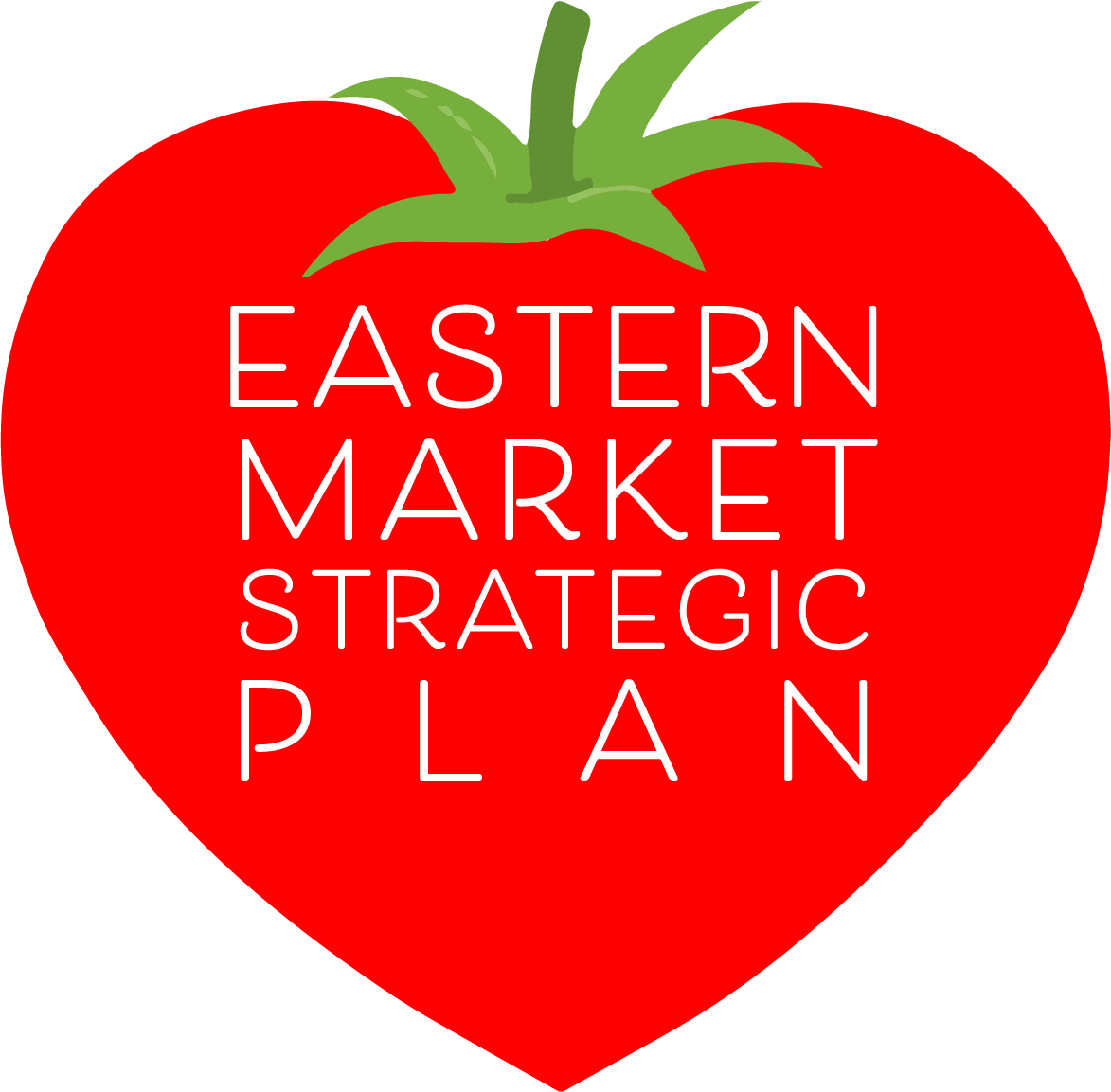 Background:
In 2019, the Office of the Deputy Mayor for Planning & Economic Development (DMPED) was authorized by DC Council to create a Strategic Plan for Eastern Market. While the Department of General Services (DGS) manages the day-to-day operations of the Market, DMPED was tasked with facilitating an objective, third-party report with recommendations to bolster Eastern Market's historic and unique character in the DC retail landscape. Through a competitive grant process, DMPED chose architrave p.c., architects to lead a team of consultants including the Consensus Building Institute and JLL.
Over the year-long strategic planning process, this team conducted research, engagement, and analysis around the current state of the market and produced recommendations to support its future. To gather data, the consultant created case studies on five public markets, deployed a survey with over 3,300 responses, led stakeholder workshops, and analyzed the Market's current operations and competitive landscape. Key stakeholders included the merchants and vendors, the Eastern Market Community Advisory Committee, DGS, the nearby business owners and community groups, and Ward 6 Councilmember Charles Allen's office.
The Eastern Market Strategic Plan is now available and contains 12 big picture recommendations supported by 52 actionable strategies.
Click here to download the full report.
How to Read This Document
To produce a document that is public-facing and accessible while including all of the gathered information, the report is structured in the following way:
Main Report
Executive Summary
Background & Methodology
Recommendations
Appendices
Public Market Case Studies
Eastern Market Operations Analysis
Fact-Finding Survey
Stakeholder Workshops and Outreach
Retail Market Analysis
We recommend reading through the Main Report sections first and, for those who are interested in reading further, later delving into the Appendices. The Appendices serve as the database of facts from which the recommendations draw. When you encounter a fact, it will be accompanied by a clickable link that will take you to the supporting evidence in the Appendices. Clickable links are marked with blue underlined text.
TIP: If you're using Adobe Reader to view the report, once you've clicked on a link, you can select View from the top menu, then Page Navigation > Previous View to go back to the previous page.
TIP: If you are having trouble downloading and viewing the full report due to its size, click here to download the individual report sections. Please note that the embedded links will not work in the individual sections.
Next Step: Implementation Working Group:
Recommendation 1.1 of the Strategic Plan is to form a working group to coordinate the implementation of the strategies. This group will be a combination of government representatives, Market business owners, and community stakeholders.
Progress on Implementing Strategic Plan:
Questions:
For questions about the report and its implementation, please contact Barry Margeson, Eastern Market Manager with DGS, at [email protected].